MADRID — Corder Noun Harder rushed for 199 yards and four touchdowns and a dominant ground game was enough for Lynnville-Sully's football team on Friday.
The Class A No. 4 Hawks used a big second quarter to create separation and the visitors downed Madrid 36-14 during a District 6 contest.
Lynnville-Sully led 15-6 after one quarter, outscored the Tigers 14-0 in the second and did enough in the final two frames to spoil Madrid's Homecoming.
Noun Harder got his 199 yards on 20 carries and his four first-half touchdowns covered 1, 16, 30 and 50 yards.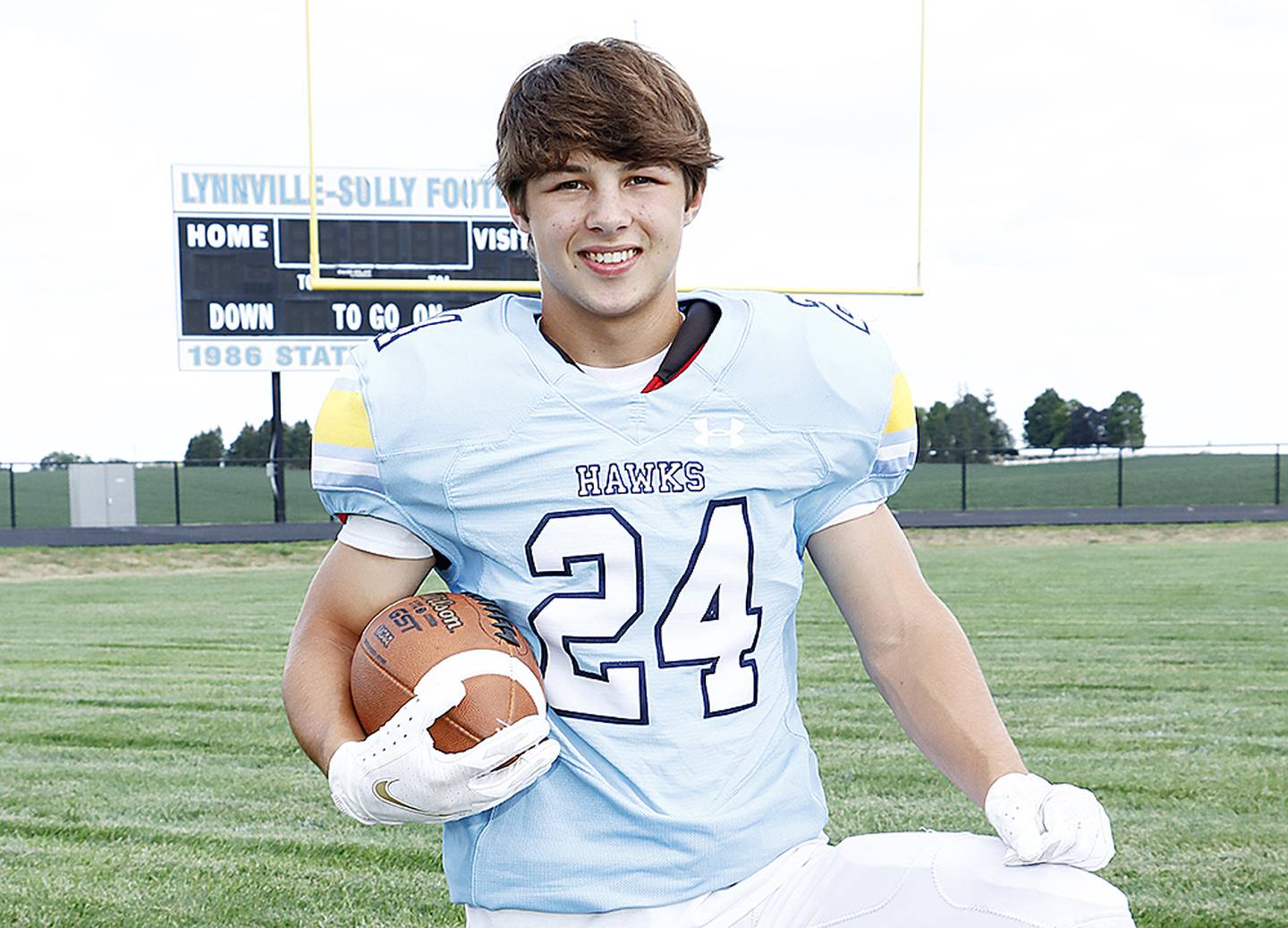 The Hawks (5-0 overall, 3-0 in the district) rushed for 250 yards and averaged 6.9 yards per carry.
C.J. Nikkel gained 57 yards on his five carries and he grabbed an 8-yard TD catch in the third quarter.
Landon Montgomery was 6-of-13 through the air for 55 yards and a TD. Conner Maston hauled in three passes for 39 yards.
Kyle Squires led the defense with nine tackles. Maston added 8.5 tackles, Mathias Torres had 7.5 tackles and Caleb Rea registered 6.5 tackles.
Nikkel added 5.5 tackles and one sack, Dawson James chipped in 4.5 tackles and two tackles for loss and Bryce Richards and Blake Van Wyk both had one sack.
Richards, Montgomery and Lane Fisk each recovered a fumble.
Madrid (3-2, 2-1) got 87 passing yards and 46 rushing yards and a TD from Preston Wicker. The Tigers rushed for 163 yards but averaged only 3.7 yards per carry.
Madrid lost the game despite holding a 17-9 advantage in first downs.