MONTEZUMA — Lynnville-Sully's volleyball team drew even with Montezuma after two sets but couldn't hold the momentum during a four-set road loss.
The Bravettes hosted the Hawks on Monday during a South Iowa Cedar League matchup and sent L-S home with a 25-15, 15-25, 26-24, 25-17 loss.
Elise Alberts led the Hawks (5-15 overall, 2-2 in the conference) with 23 assists, 16 digs, three aces and two kills and Jordan Spooner had 18 digs, three assists, two kills and two aces.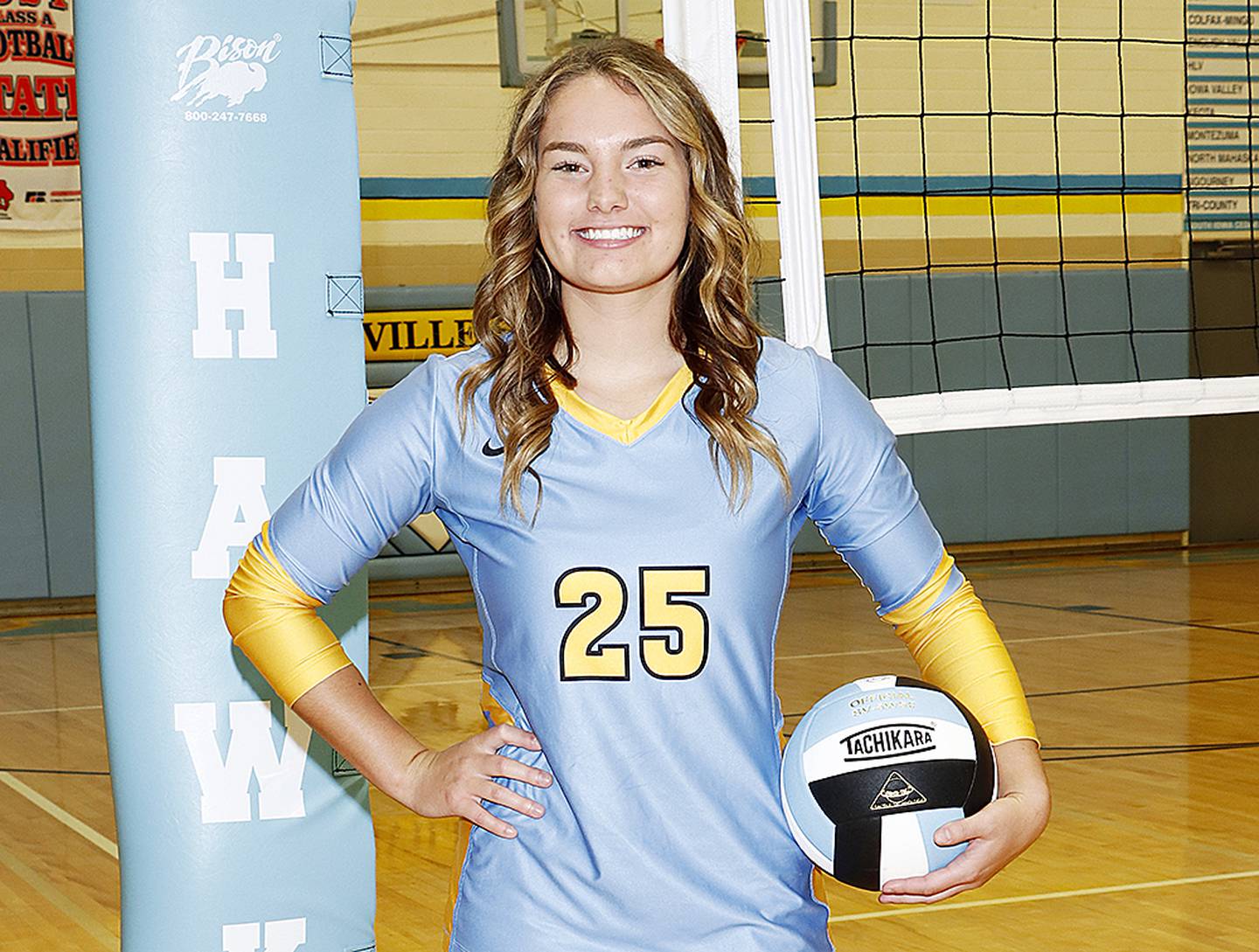 Alexy Conover put down three kills, had 12 digs and served up four aces, Aubree Arthur put down 12 kills and had six digs and Majesta Vos finished with a career-high eight kills and 11 digs.
Paige James added six kills, two digs and two aces, Morgan Jones had 17 digs, Carsyn McFarland tallied 13 digs and two aces and Natalie Roberts chipped in 12 digs.
The Hawks were 75-of-82 in serves with 13 aces. Conover was 20-of-21 in serves, while Roberts and Spooner both were 9-of-9 and Alberts was 14-of-15.
L-S played the game without senior hitter Abby Squires, who was out with an illness.
Montezuma improved to 7-9 overall and 2-1 in the SICL.