COLFAX — Cole Bracewell was cruising right along on the mound against Montezuma on Wednesday during a South Iowa Cedar League contest.
Through four innings, Bracewell hit one batter and allowed an infield single. And the Tigerhawks led 2-0.
Unfortunately, one bad inning doomed Colfax-Mingo and a five-run fifth frame pushed the Braves in front and the visitors went on to win 6-4. It was Montezuma's first win of the season.
"We played the best defense we've played all year in the first four innings. It was lights out," Colfax-Mingo baseball coach Drew Otto said. "Then we had an inning where we didn't play well defensively. They capitalized on our three errors and it turned out to be the deciding factor in the game."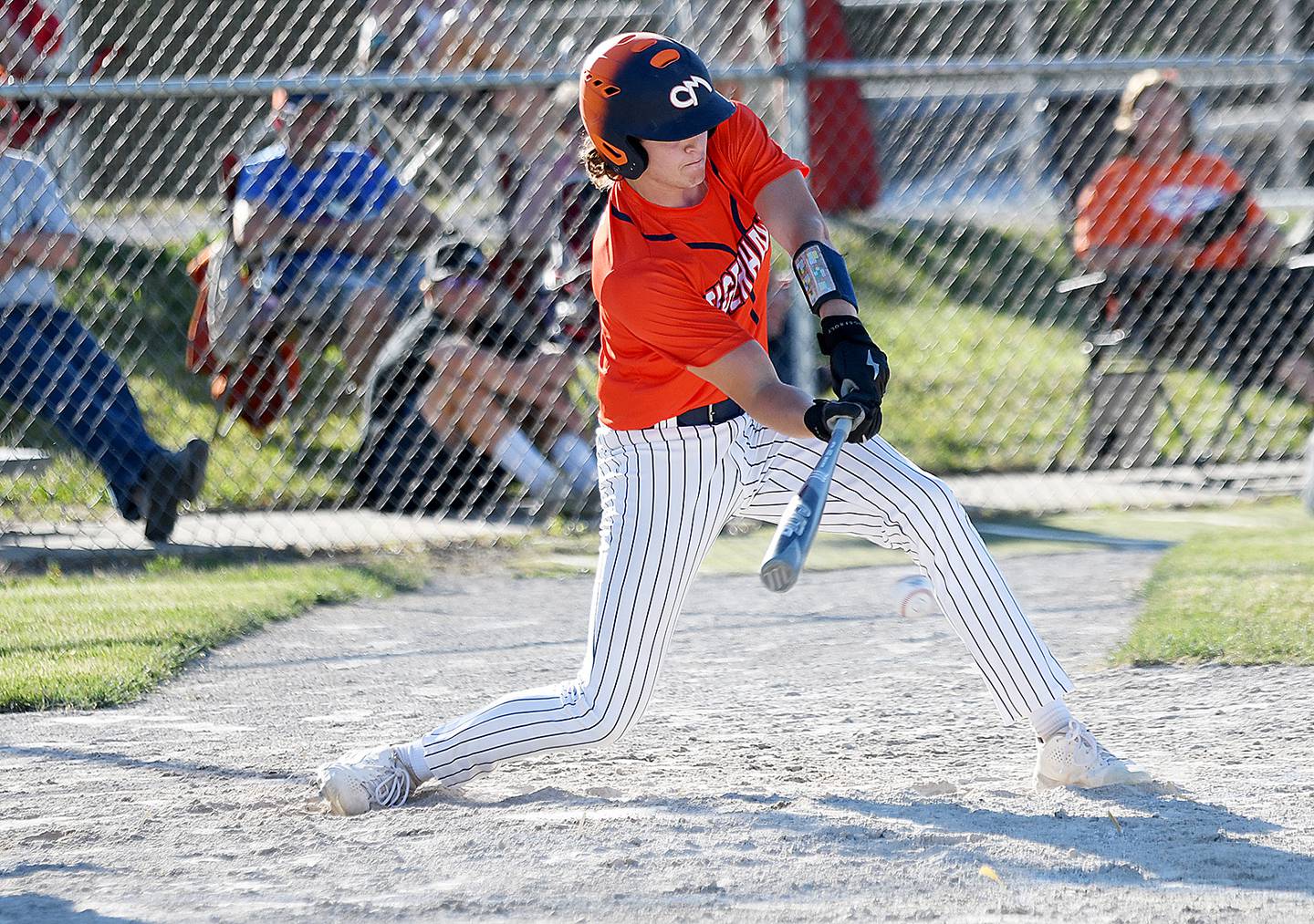 In the deciding fifth, Bracewell walked the first batter he faced and then the next Brave reached on an infield single.
After a sacrifice bunt, the next two Montezuma batters reached on errors. Two more hits for the Braves and one more error by the Tigerhawks led to a five-run frame.
"In a 6-4 game, when you score five in one inning and we make three errors, that's big," Otto said. "When things go wrong, you just have to keep playing your game. We played our game the first four innings and then we got down on ourselves in the other innings. That's all it takes sometimes."
Montezuma started its ace pitcher, Owen Cook, on the hill. He allowed one earned run in his 6 1/3 innings. He was only removed because of pitch count.
But even so, the Tigerhawks held a 2-0 lead after four.
Cael Bracewell opened the game with a walk and then stole second. Colton Edwards' RBI double made it 1-0 two batters into the frame.
In the fourth, Joe Earles reached on an infield single and then stole second. He went to third on a fly out to center field and then Nathan Sloan hit a ground ball to the pitcher that scored a run and Sloan reached on an error.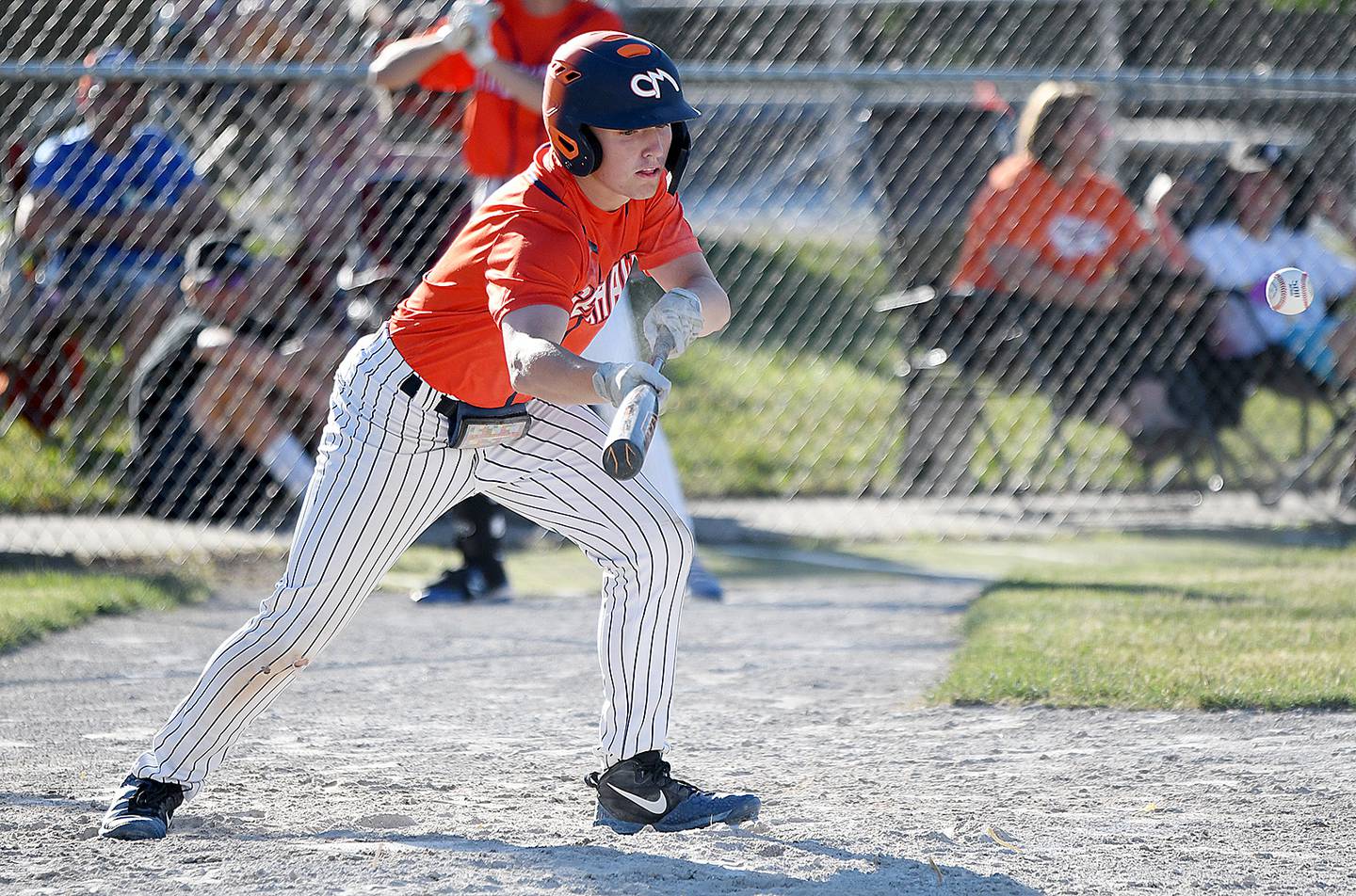 The Tigerhawks (4-11 overall, 3-10 in the SICL) answered Montezuma's five-run fifth with one of their own in the bottom half.
With one out, Cael Bracewell singled, stole second and went to third on an error. He scored when Cole Bracewell reached on a dropped third strike.
C-M's final run came in the sixth. After Cook got the first two outs by way of strikeout, Konner Dalton reached on an error. Donavan Baucom then singled and Will Zook walked to load the bases. Cael Bracewell was then hit by a pitch to make it 6-4.
The Tigerhawks were limited to four hits but they drew three walks and were hit by three pitches. Montezuma (1-13, 1-13) also committed six errors.
The biggest issues at the plate for C-M were strikeouts and pop ups. The Tigerhawks struck out 10 times, were retired seven times by pop outs and left seven runners on base.
The strikeouts mostly came in situations that halted momentum.
Cook immediately got a strikeout in the first after the first two Tigerhawks reached. In the run-scoring fourth, the final two C-M batters struck out and Cook got the final out by strikeout in the fifth with a runner on third base.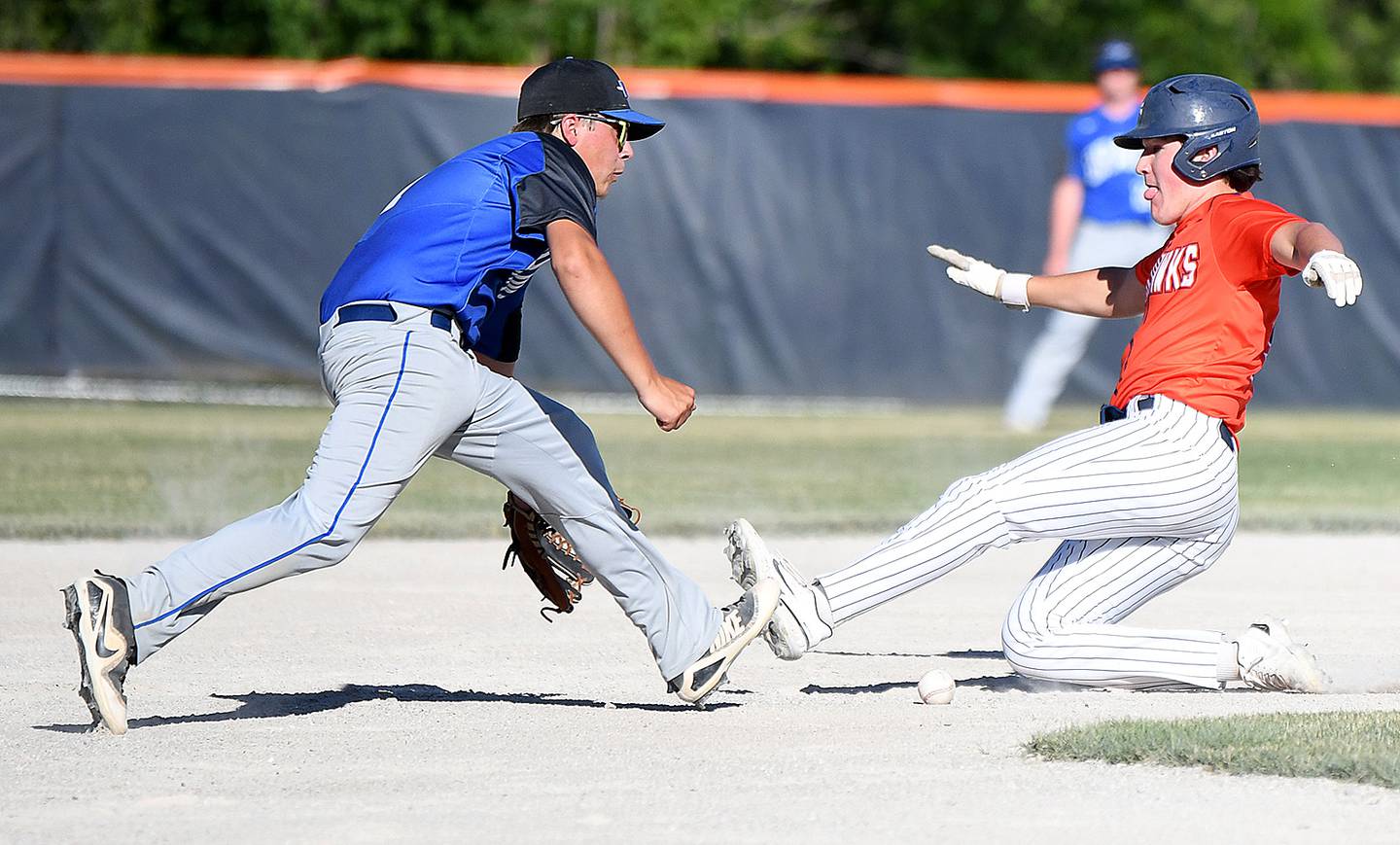 In the sixth, the first two batters struck out and then Cook limited the damage when he got a strikeout looking to end the inning with the bases loaded.
"He was throwing strikes. Baseball is a game of failure," Otto said. "You expect one out of three to be a success. It is hard though to see guys on base and not have that in our favor.
"We had everything to lose from this game. The guys put pressure on themselves and maybe thought we shouldn't lose to this team."
The first meeting between these two schools ended in an 18-1 win for Colfax-Mingo. It just wasn't in the cards for the Tigerhawks in the latest matchup.
"We have had games where we scored 20 runs or whatever," Otto said. "We know it's in there. They are doing their best. It's unfortunate we didn't have things go our way, but (Montezuma) played better baseball in that inning. Hats off to them and hats off to their pitcher. I hope he gets ice for that arm. He threw 110 pitches. That's a lot of pitches."
Cael Bracewell led the Tigerhawk offense with one hit, one walk, one hit by pitch, two runs and one RBI.
Edwards, Earles and Baucom had the other hits and Sloan and Zook each walked once. Earles and Dalton scored one run each.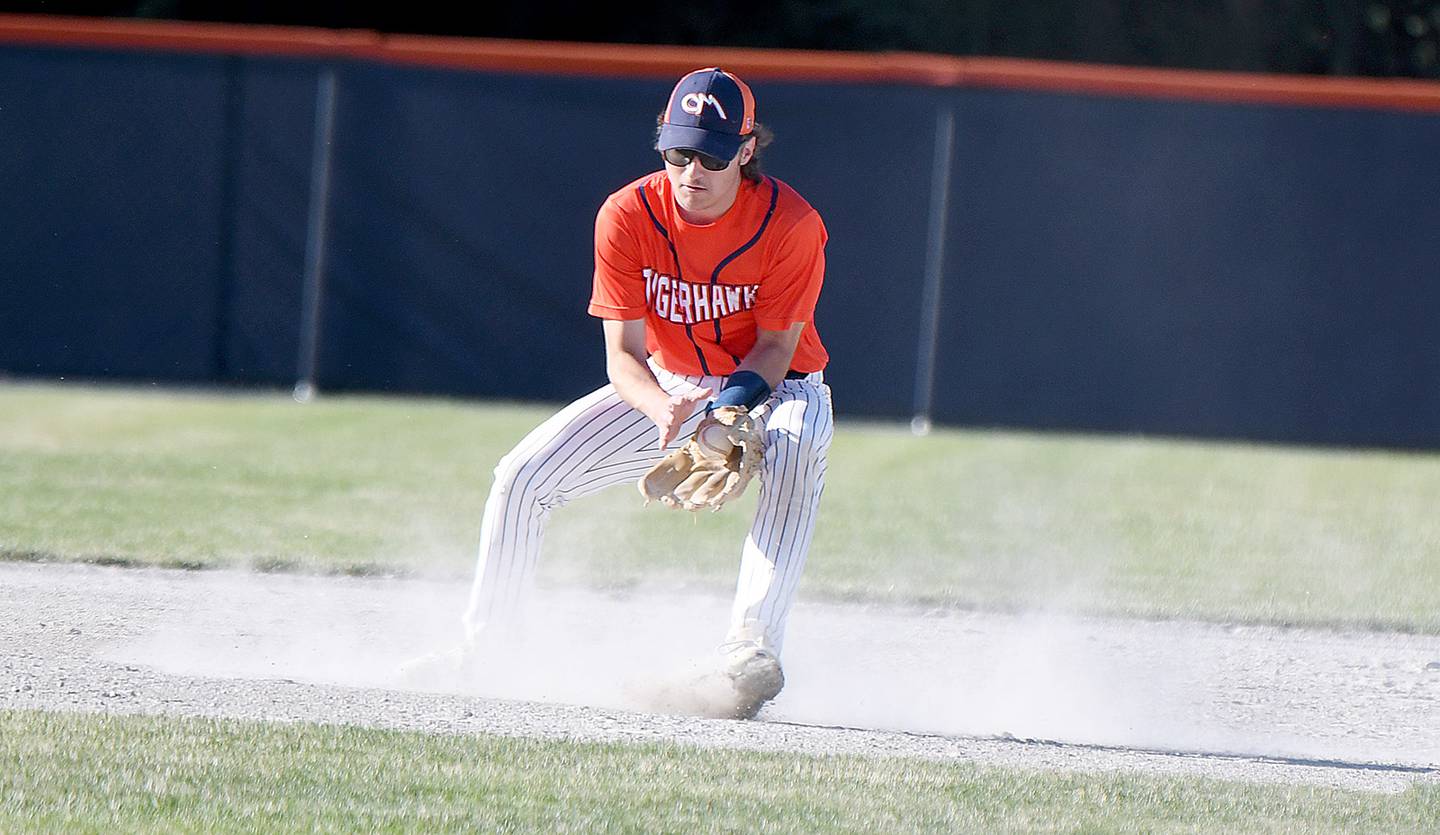 Cole Bracewell started on the mound and threw the first five innings. He took the loss after allowing five runs — two earned — on four hits and struck out five, walked one and hit one batter.
Edwards tossed the final two frames and allowed one earned run and one hit with three walks.
Cook earned the win for the Braves and Carsten James got the two-out save.
James walked Sloan in the seventh. Sloan then stole second and moved to third on an error. James got a fly out to center to end the game.