Every time Newton's football team got any sort of momentum against Pella on Friday night, the Dutch slammed the door shut.
And that's what good teams do, according to Newton head football coach Andy Swedenhjelm.
That sort of situation is one thing the Cardinals are still learning how to do. But other than that, Newton played right with one of the better teams in Class 4A at H.A. Lynn Stadium.
"Nobody likes to lose, but I still think we took a step forward as a program tonight," Swedenhjelm said of his team's 24-14 loss to Pella. "We competed against a good team and went toe-to-toe with those guys. And if a few bounces go the other way, we win the game."
Class 4A No. 8 Newton scored first but couldn't maintain its momentum. Pella led 14-7 at halftime and booted a field goal in the final 5 minutes to close out the win in the 4A District 4 opener.
It was the first loss of the season for the Cardinals and it spoiled their Homecoming.
"Our guys just have to believe in themselves. We still have a long season left ahead of us," Swedenhjelm said. "I think both of us will do good things after tonight and hopefully we get to see them again."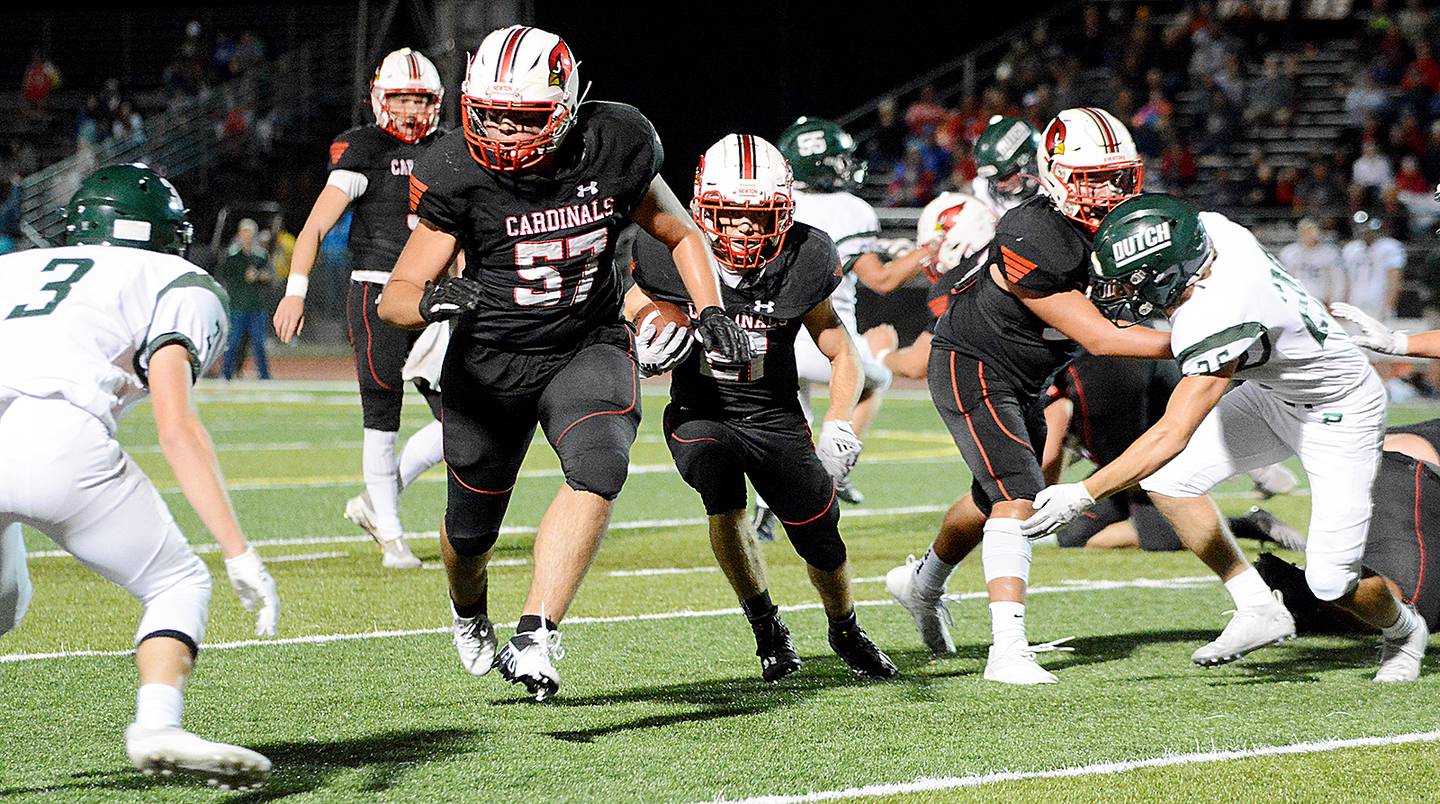 Pella (2-3 overall, 1-0 in the district) only gained 12 more yards than the Cardinals. The Dutch had one more possession and only held the ball for around 75 seconds longer.
But the key for the visitors came on the ground where the Dutch rushed for 227 yards and averaged 5.7 yards per carry.
After Newton drove 72 yards in 15 plays to take an early lead, Pella evened the score at 7-all with a 63-yard touchdown run by Nolan Clayberg.
A few big plays from Pella's offense was ultimately the difference in the game.
"Overall, we did good stuff. We kind of revert back to some bad habits at times though," Swedenhjelm said. "We stopped focusing on our keys. A lot of their big runs, we didn't follow the keys — our edge player tried to come underneath the tight end or our QB guy would chase the dive. The guys have to understand we have to be consistent with everything we do."
The Cardinals went three and out on their first possession of the game but scored on their second to go up 7-0.
A 16-yard pass from Zay Arguello to Keith Moko came on second and nine and then Arguello hooked up with Turner Williams for a 14-yard pass play on third and eight later on the drive.
Then, Newton went to the ground for its next seven plays. Arguello capped the drive with a 1-yard TD plunge.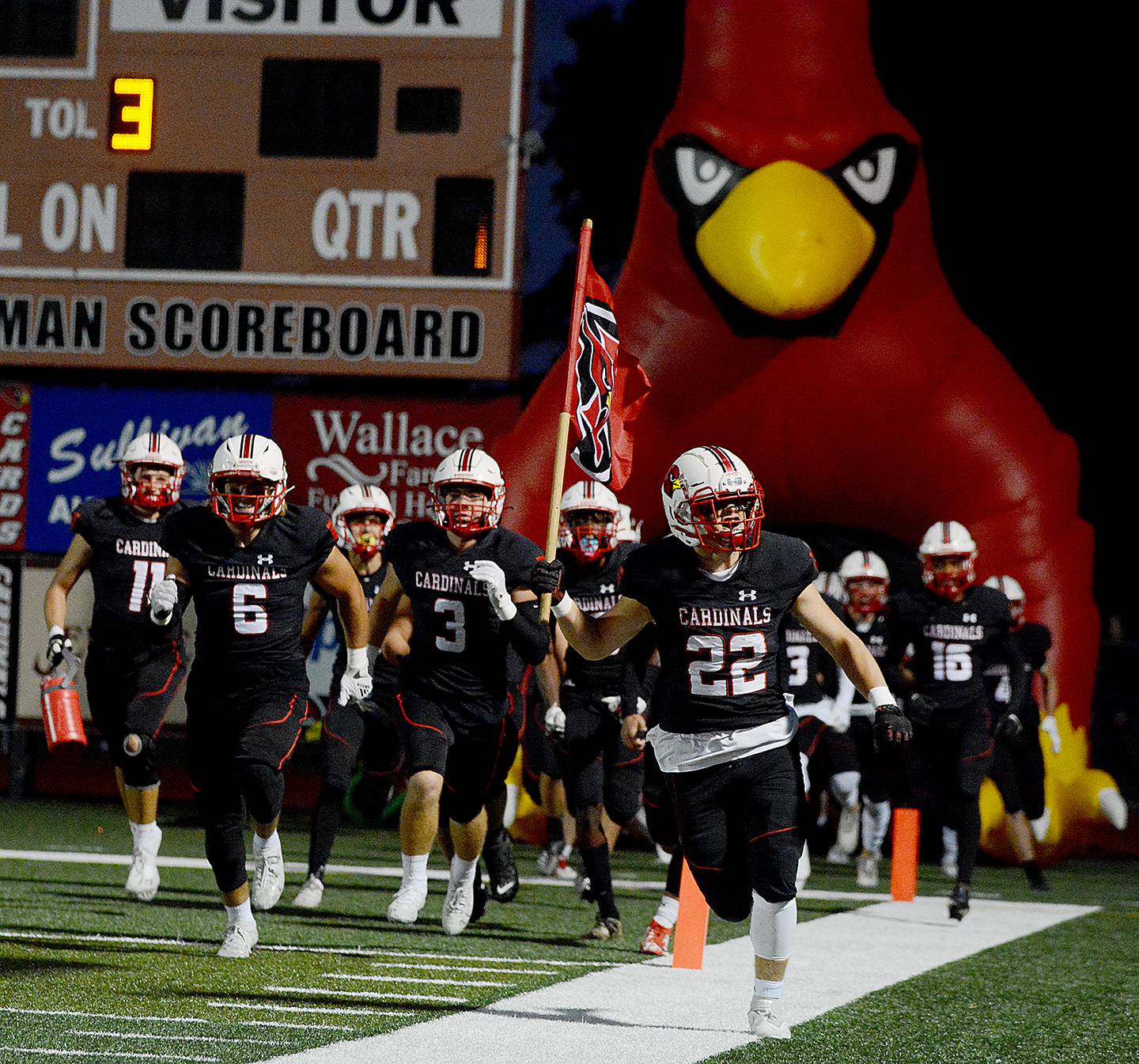 Arguello led the Cardinal offense with 117 rushing yards on 25 carries. He also was 6-of-18 through the air for 58 yards and a touchdown and caught one pass for six yards.
Cody Klein gave Newton a short field after Pella's one-play scoring drive. The Cardinals began on the Pella 44-yard line and picked up a first down after Pella committed a roughing the passer penalty on a Newton fake punt.
The Cardinals (4-1, 0-1) gained one more first down before attempting a 40-yard field goal. Caleb Lawson just missed the kick wide right to keep the score knotted at 7-all.
The Dutch took the lead late in the second quarter. They marched 55 yards in 10 plays. Pella converted two third downs and got the benefit of a pass interference call in the end zone. That set up a short TD run with 2:20 to play until halftime.
Newton moved the ball on its first drive of the second half but ultimately turned it over on downs after picking up a pair of first downs.
The Cardinals forced Pella into a three and out on its first second-half possession but punted it back to the Dutch four plays later. The punt came near Newton's own end zone, giving Pella a short field.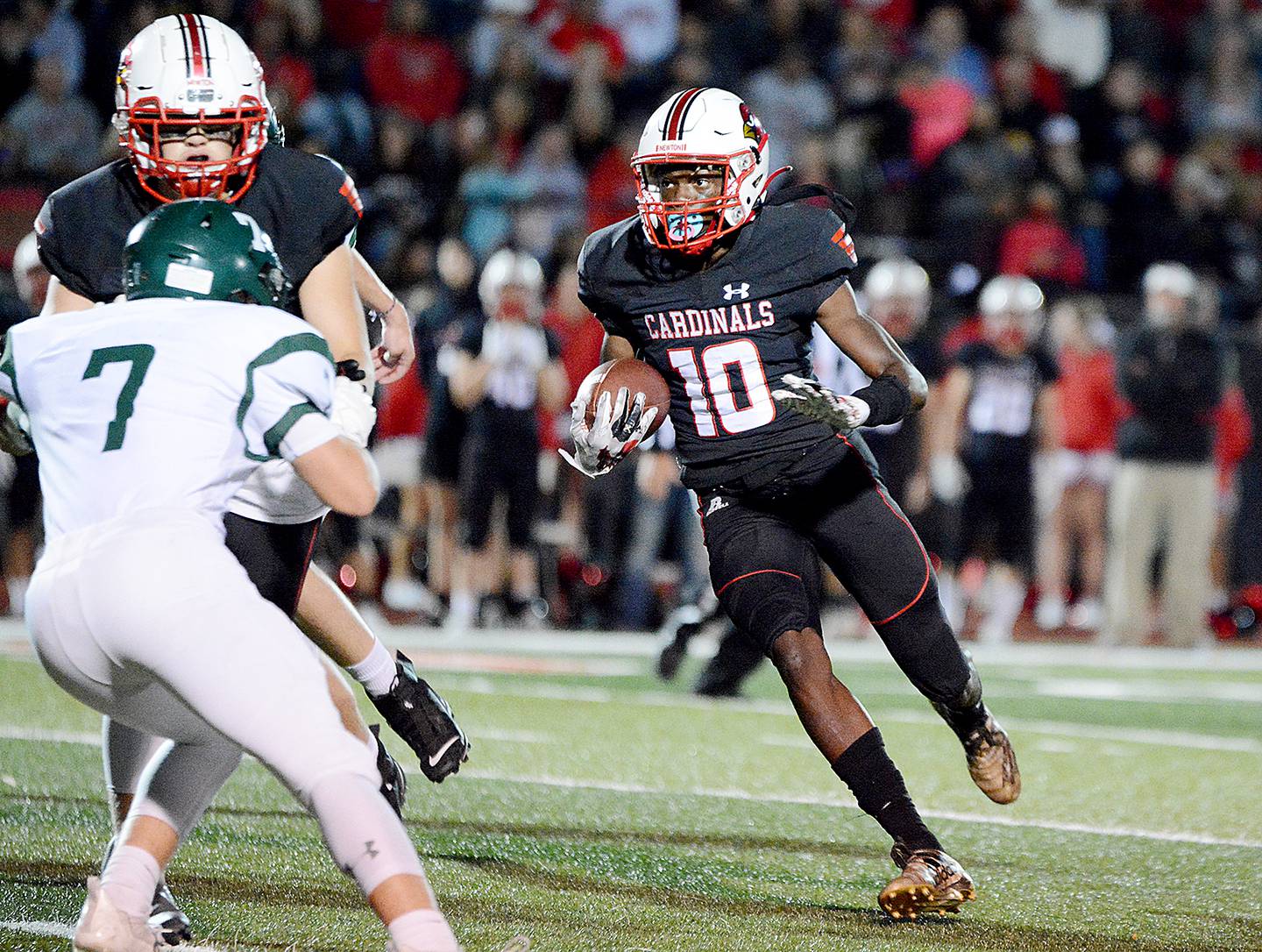 The Dutch then went 22 yards in four plays and scored on a 12-yard pass from Blake Meyer to Preston Rowe, who was wide open in the end zone.
Meyer completed just two passes in the game and both went to Rowe for 43 yards. The 12-yard TD pass put the Dutch up 21-7.
Another long drive for Newton ended in yet another turnover on downs. The Cardinals started on their own 25-yard line and picked up four first downs but failed to convert a fourth and three to keep the drive alive.
"It was a little inconsistent," Swedenhjelm said about the offense. "We are still growing on some things. We still have to learn a little bit."
Newton was 5-of-14 on third down and 0-of-3 on fourth in the game.
The defense forced Pella into another punt after the Dutch got just one first down.
Newton had a short field on its next possession after a snap went over the punter's head. Pella just got the punt off near its own end zone, but Newton started at the Dutch 19-yard line.
Two runs by Arguello netted 11 yards and an 8-yard TD pass from Arguello to Brody Bauer trimmed the Cardinals' margin to 21-14 with 6:48 to play.
Newton's defense couldn't get off the field on Pella's next possession though. The Dutch started at their own 22-yard line and a 31-yard pass play helped them set up a short field goal by Luke Hardman.
"That's what good teams do. When a team has some momentum, good teams slam the door on them," Swedenhjelm said. "We still have to take that step in our program. We have to be able to do those kinds of things eventually."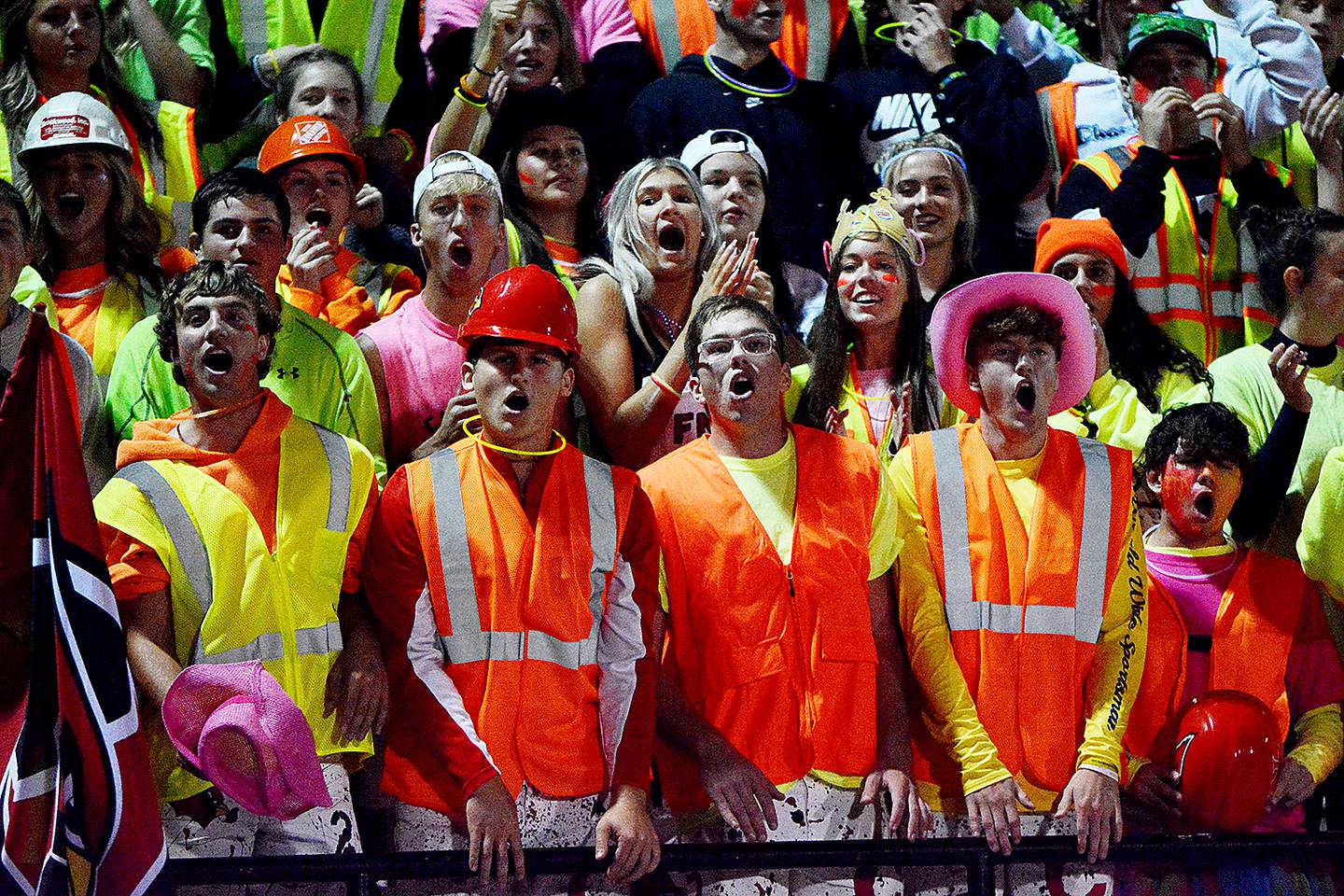 That made it 24-14 and Newton turned it over on downs on its final possession.
Klein finished with 54 rushing yards on 15 carries, had two catches for 13 yards and his two kickoff returns netted 65 yards.
Newton's defense was led by Brendon West's eight tackles and Garrett Beerends finished with seven tackles. Reese Hammons also had four tackles and two sacks.
Notes: Both of Hammons' sacks came on third down and forced Pella into punts. … The officiating crew gave Newton an extra down late in the second quarter. Newton's first play on the sequence was an incomplete pass and the Cardinals ran it on their next three plays but gained just seven yards. They punted on what was actually fifth down. … Moko caught three passes for 29 yards and Braydon Chance and Ashton Hartgers each had four tackles on defense.