MONROE — Gatlin Boell won medalist honors, all four PCM counting golfers shot less than 90 and the Mustangs' varsity team edged Des Moines Christian to win their home tournament on Monday.
PCM's varsity shot a 332 at Gateway Recreation Golf Course to win the tournament. Des Moines Christian was second with a 335.
"It was good to win an invite," PCM boys golf coach Mike Cardin said. "The conditions were tough because of the wind but temperature was good. We continue to improve."
Boell won medalist honors with a career-best 18-hole score of 75. He was one shot better than Des Moines Christian's Jake Weissenberger, who was the runner-up.
The other three counting scorers for PCM's varsity team were Andrew Mitchell (82), Grant Van Veen (86) and Gabe Lanphier (89). All three scores for Mitchell, Van Veen and Lanphier were career-bests for 18 holes.
The rest of the varsity included Grant Landgrebe (90) and Brayden Berger (97). Both golfers shot season-best 18-hole scores.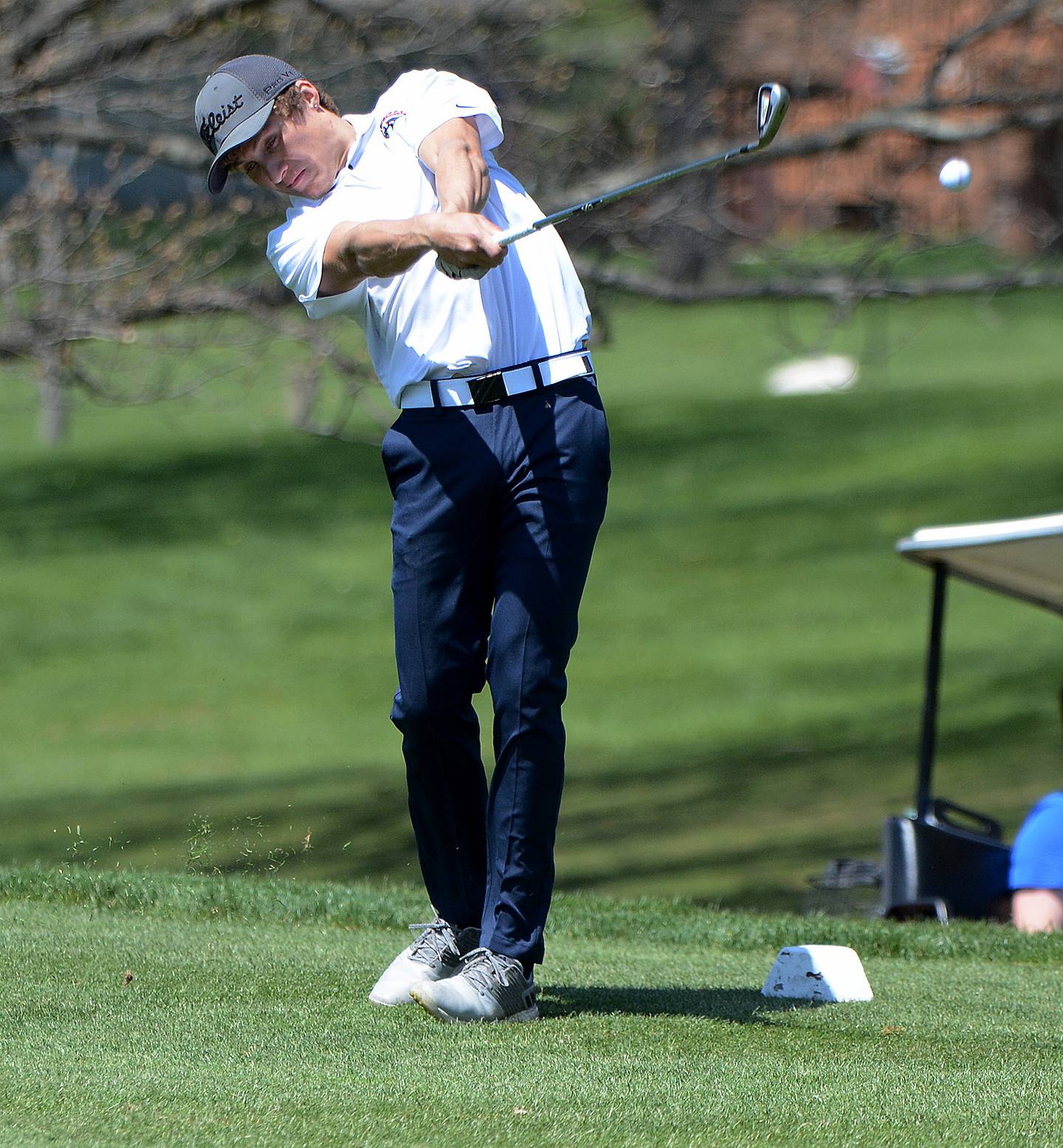 PCM's junior varsity team also played in the tournament and finished seventh in the eight-team field with a 397.
Brian Nicholson was the top finisher with a career-best 95, while Keaton Thomas and Nick Farver each carded a 97. Kyle Landgrebe (108), Drake Roorda (108) and Nate Richards (112) also played for the Mustangs' "maroon" team.
The rest of the field included Boone (343), Bondurant-Farrar (349), Pella Christian (356), Chariton (364) and Eddyville-Blakesburg-Fremont (441).
Mustangs down Sigourney
SIGOURNEY — Mitchell was the meet medalist and all six golfers shot 47 or better as the PCM's boys golf team discarded host Sigourney by 11 strokes on Friday.
Mitchell fired a career-best 1-over-par 36 at Sigourney Country Club to win medalist honors. PCM defeated Sigourney 171-182.
"It was finally a better day to play. It was a little chilly but not windy," Cardin said. "That's a great round by Andrew and a good team score for us."
Several other Mustangs had career-best scores, too. All six varsity golfers shot at least 47. Berger had a personal-best 45, while Boell and Lanphier each had 45s for the final counting scores.
Nicholson shot a personal-best 46 and Grant Landgrebe had a 47 for the two non-counting scores.
Sigourney's Josh Mohr earned runner-up medalist honors with a 39.
The PCM JV lost to Sigourney by seven strokes, shooting a 189. Leading the way for that squad was Farver, who carded a personal-best 42.
Thomas also had career-best score of 49, while the other two counting scores were 52s from Van Veen and Kyle Landgrebe. Hudson Geer (54) and Roorda (55) had non-counting scores.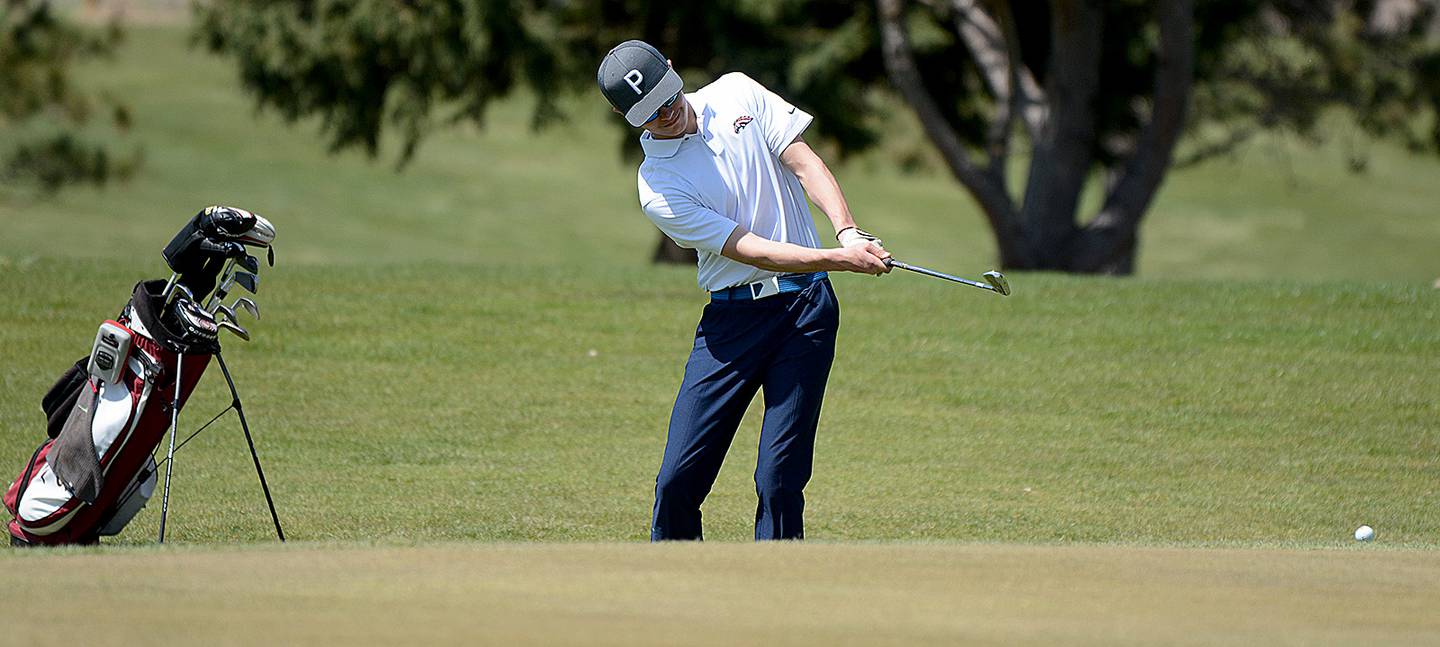 PCM JV wins home tournament
MONROE — Ten Mustangs played in the PCM JV Invitational last week at the par 36 Gateway Recreation Golf Course.
PCM's No. 1 team won the tournament with a 188 and the No. 2 team was fourth in the five-team field with a 224. The rest of the tournament featured North Polk (223) and two teams from Gilbert (207/232).
"It was a good meet in really tough conditions," Cardin said. "The players are showing improvements. We are looking forward to good things and better weather."
Berger and Grant Landgrebe took medalist and runner-up medalist honors, respectively. Berger shot a personal-best 45 and Grant Landgrebe carded a 47.
The rest of the lineup of both teams included Van Veen (47), Nicholson (49), Farver (52), Thomas (56), Roorda (57), Kyle Landgrebe (59), Mark Bussan (65) and Zach Roorda (73).